JAMS Summer Rock Camp 2023
JAMS Summer Rock Camp program offers a dynamic rock and roll experience. Explore all of the instruments at JAMS. Write your own song with your band. Rehearse with a band for a performance on Friday! The camp runs from July 24th through the 28th from 12pm to 5pm. Friday will include a performance with the students downstairs at Anchor Rose in the Santa Barbara harbor.
We take a break for snacks and drinks (which will be provided) every day. Bring your own instrument if you like. If you don't have one, you are welcome to borrow one of ours. No musical experience is necessary, but all levels are welcome. Come with your ideas and inspiration. Leave with your very own band and song! 
Sign up now, as spaces are limited to 12 students. Ages 8 to 18. Cost: $495   
Limited Scholarships are available, and we will do our best to accommodate everyone's needs.
Registration for JAMS Summer Rock Camp 2023 is closed!
To pay the remainder of tuition please click here!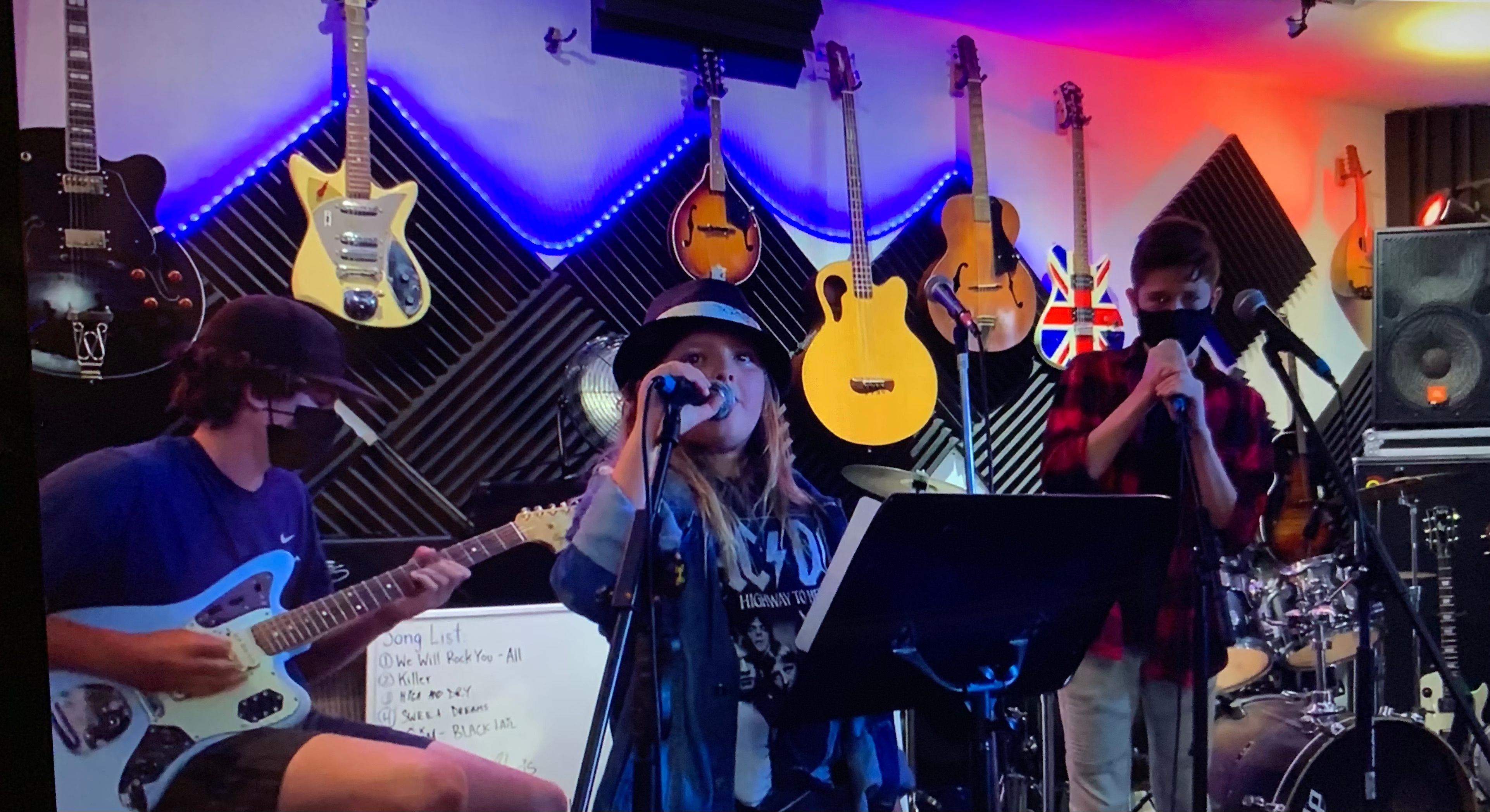 Program Overview:
DAY ONE
Introductions/Ice breakers (get to know each other, musical games etc.)
Music Exploration - try out all the instruments and pick one for the week (option to play
different instruments on different songs!)
Mini lessons on chosen instrument
Pick songs for the rest of the week
DAY TWO
Dive right in!
Learn basics of songwriting (start writing a song)
Split into instrument groups and start learning songs - Jam out songs together
DAY THREE
Guest speaker (if available and time allows for it) - Songwriting (work on original song!)
Work on songs in instrument groups
Jam out songs together
DAY FOUR
Rehearse songs all together
Plan set list
Plan Concert - stage presence, talking to audience, nerves, lighting, image (costumes) - Finish original song
DAY FIVE
Dress Rehearsal
Finalize stage presence and costumes
Technical run-through (sound check, lighting)
Refine performance and troubleshoot any issues
The final performance will be held Friday downstairs at Anchor Rose in the Santa Barbara harbor.  Participants get to show off what they've learned and put all their hard work into practice in front of friends and family. This provides a great sense of accomplishment and a memorable experience for everyone involved!
Teachers:
Jenna Earle: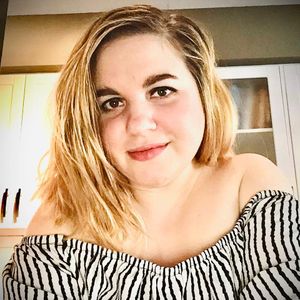 The product of a musical family spanning many generations, Jenna Earle was immersed in the music business through her grandfather, Eddie Graf, a talented arranger, composer and musician. By the time she was 11, She appeared as a vocalist on a Juno-nominated album by her uncle, Lenny Graf. Jenna's music education was furthered by watching late-night jam sessions at downtown jazz clubs and by attending Selkirk College, where she studied guitar and composition.
In her current project, Space Queen – a power trio that plays heavy psychedelic rock with 3 part vocal harmonies, Jenna plays guitar, sings and writes songs. She also released a solo album, and played with a band for live shows under the moniker Ghostess.
The Ghostess E.P. was produced by Bill Bell (Justin Nozuka, Jason Mraz), and was released on Authentik Artists. One of the tracks was featured on "The Protector" – a TV show on Lifetime TV network in the U.S., Canada and Australia. Several other tracks from the EP were used in MTV's The Real World and the Bad Girls Club. Her song was also featured in a promo video by Etnies.
Some notable projects Jenna has been involved in, are singing back up vocals for Jean Michele Byron's (former lead singer of TOTO) most recent album, "10 10 Paradigms", singing back up vocals for metal project Trailight's album Primitive Mountain, featuring members of the Devin Townsend project, and Strapping Young Lad, and singing vocals on Heavy Prog trio Molten Lava's track. She contributed vocals and slide guitar in Kathy Frank's "Blues Through The Ages" revue. She co-wrote songs with artists (Kathy Frank, Renee Liska) to record for their albums.
Jenna also enjoys instructing on guitar/Ukulele/bass/vocals/keys, nearly every style including rock, blues and jazz. She has over 18 years of teaching experience, Her teaching style is based around encouraging students to learn songs by artists that they like, which fosters an interest in practising. Through their favourite songs, and supplemented material, she introduces and builds upon playing techniques. Jenna and her bandmates in Space Queen have developed and taught several rock camps and rock programs for children and adults.
Karli MacIntosh: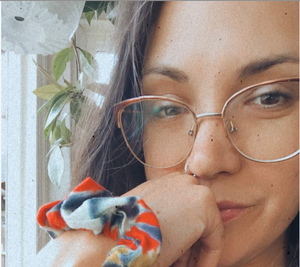 Karli grew up with a deep love for music. She started playing drums at age 10 when she joined school band. Never wanting to be like anyone else, and influenced by her older sisters grunge and metal musical inclinations, she chose the instrument that made the most noise, and took up the most space. Her mom was thrilled.
Fast forward 24 years later, and Karli has continued her career in the drumming arts, playing jazz festivals, rock festivals, and folk festivals alike with her band Space Queen. She also lends her vocal talents to the band. She has entered the world of teaching with over 10 years of experience in drum instruction specializing in rock camps for kids.
Some notable accomplishments would be singing backup vocals on former lead singer of Toto's solo songs, backup vocals for progressive metal band Traillight (featuring members of Devin Townsend Project and Strapping Young Lad).
Seah Maister: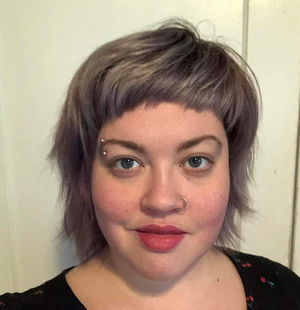 Seah Maister is an accomplished singer, songwriter, collaborator and music teacher. She plays bass and keys in Space Queen, a heavy, psychedelic power trio featuring 3-part vocal harmonies. She has been teaching for over 10 years and performing and touring in a variety projects for 20+ years in many different genres including Rock, Metal, Jazz, Musical Theatre, Pop, R&B, Soul and World Music.
With her bandmates in Space Queen, she sang background vocals on Jean Michel-Byron's (former lead singer of TOTO) new album "10 10 Paradigms" as well as background vocals and keys for Vancouver Prog Rock outfit Trailight's second album "The Primitive Mountain" featuring Dave Padden on vocals (formerly of Annihilator) and Ryan Van Poederooyen on drums (Devon Townsend Project.)
Seah completed the bachelor degree program at VCC School of Music for jazz and contemporary vocal performance and holds two diplomas from Selkirk College School of Music.
Seah specializes in voice and focuses on teaching healthy singing for longevity in any genre. She also teaches guitar, ukulele, bass, songwriting and combo lessons - singing and playing your instrument at the same time. Her lessons are tailored to each individual student with a focus on finding enjoyment in learning!
JAMS Wellness Policy:
Before attending rock camp each day, please do a self-check at home to check for any signs of illness.
If you are sick or exhibiting any symptoms of an illness, please stay home.